GumDropAus
REED DIFFUSER OIL REFILLS | Highly Scented | Pick your Scent | 125ml
Regular price
$13.95
$0.00
Unit price
per

PREMIUM GRADE REED DIFFUSER OIL REFILLS
HIGHLY SCENTED WITH 25% PURE FRAGRANCE OIL 
1 X 125ML REED DIFFUSER OIL REFILL CHOOSE YOUR SCENT
A relaxing atmosphere & harmony for your home or workplace with our long lasting premium diffuser oils hand poured and crafted.
Diffusers are a perfect gift idea and great for religious ceremonies or relaxation and romance. You dont need a special occasion to smell nice!
made Products Using only premium grade base oils and not substitutes. 
Hand poured from over 40 choices. All our fragrances are Vanillin free and of premium quality to maintain a strong scent over time.
Directions on how to use a reed diffuser and the refill
Remove the wood top or similar from your reed diffuser jar.
Carefully remove the cap from the refill bottle and pour the desired amount into your jar.
Place the wood top, etc. back onto your jar.
Put the reed sticks included in your pack into the jar.
Let the sticks absorb the oil, then flip them so that the saturated ends face upwards and the dry ends are submerged in the oil in the bottle.
Use caution when flipping the sticks. It is advised to use a paper towel for handling.
Before positioning your diffuser to its place, wipe the bottom of the bottle clean to avoid any damage to the surface. To avoid accidental unwanted marks on your surfaces and tables, we recommend placing your diffuser on a glass/ceramic tray, plate or coaster.
Place your diffuser in an area with good air circulation or near the door, alternatively in enclosed spaces. It could be used indoors in your bathroom, toilet, room, wardrobe, linen cupboard, car, smaller spaces at home or work. The fragrance will evaporate into the air.
Use caution when handling the diffuser.
Avoid prolonged contact with high temperatures.
By flipping the reeds you can control the intensity of the scent. For more fragrance, flip the sticks more often. The oil will evaporate faster.
If you find the fragrance to be too strong for your space, you can remove a few reeds and store them for future use. Less reeds produce less scent.
Handling and safety information on care and use of oils
* Do not swallow/ingest.
* Keep out of reach of children and pets.
* Do not use on skin - irritation may occur.
* Avoid contact with eyes.
* Care should be taken not to spill the liquid on any surface. Do not allow liquid to come into contact with textiles or finished surfaces. It may damage some surfaces if it comes into prolonged contact. If spillage occurs, wipe away residues and spills immediately with a damp cloth.
* Keep away from wood and plastic surfaces. Do not spill on painted or porous surfaces.
* Do not light the liquid.
* Keep out of direct sunlight and away from heat and open flame. Store in a cool, dark place.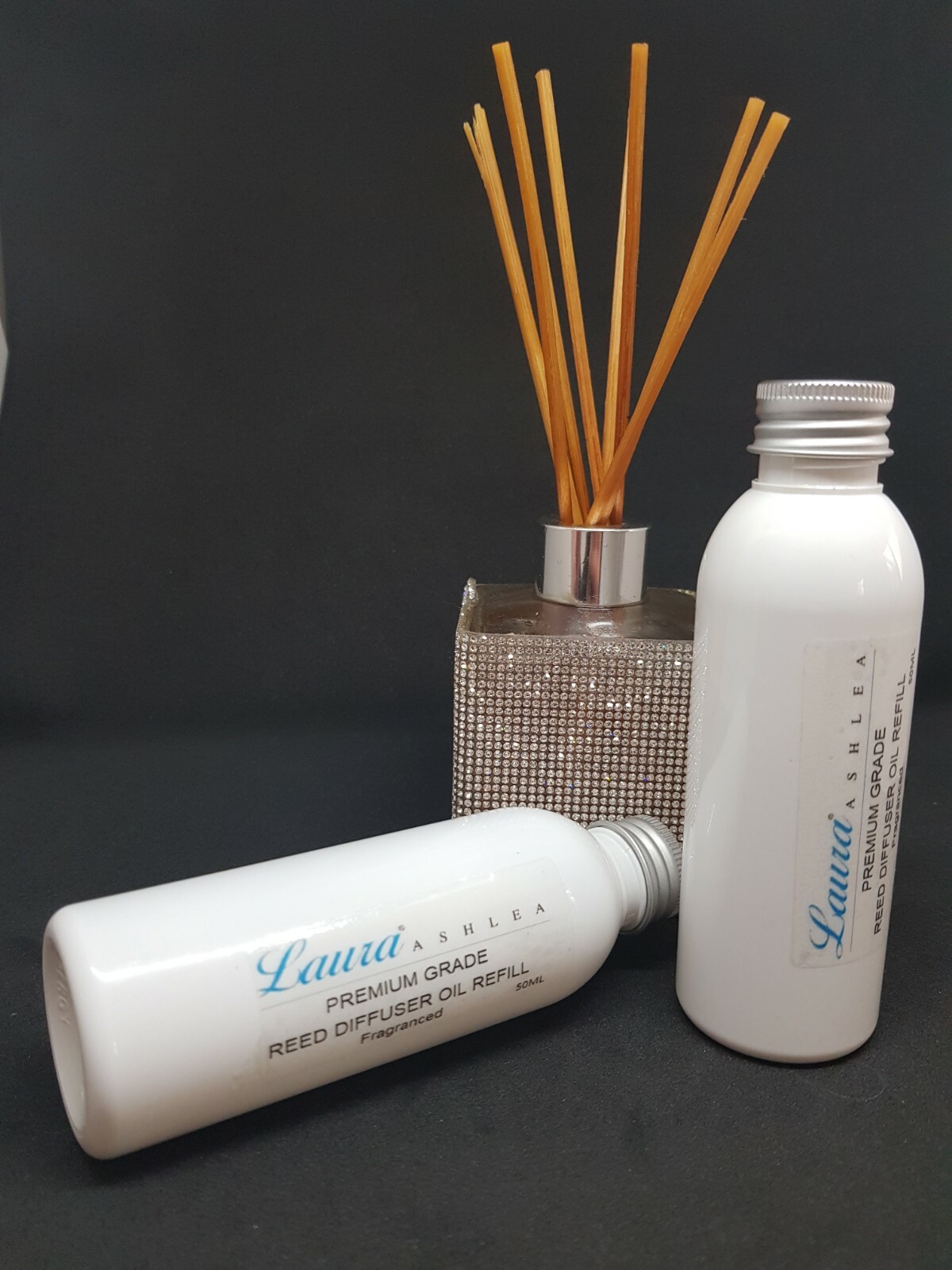 ---
Share this Product
---